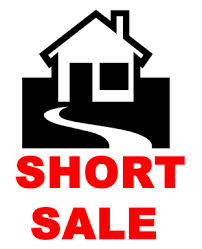 Many sellers across the country are having trouble making mortgage payments.  Many purchased their homes using adjustable rate mortgages and the "Teaser Rates" lured thousands.  Many of those adjustable rate mortgages are now reaching their anniversary date and the rates on these loans are going up. 
For those that had marginal credit to begin with the interest rates their loans is headed to double digit territory.  The foreclosure rate in the country is now reaching all-time highs with many unable to make the payments on the promissory notes they signed.  There is another option for homeowners facing foreclosure.
What is a short sale in Idaho?
An Idaho short sale is when a lender accepts a "discount" on the money that is owed to them by a homeowner.
This discount allows the homeowner to offer their home at an attractive price to potential buyers at prices below area averages and becomes one of many Short Sales in Idaho.
Why would your lender accept a discount?
Foreclosures are costly to lenders.  I takes a long time for a lender to foreclose on a home and the interest and legal fees can be very high.

If your lender has a high inventory of foreclosures the last thing they want is more foreclosures added to their inventory. 

Loss mitigators have an incentive to work with homeowners and give them a viable alternative to foreclosure.
Short Sale determining factors
Whether the homeowner has a proven "hardship" case caused by layoffs, divorce, injury or illness.

The homeowner is unable to make future monthly obligations.

Whether the homeowner has other assets or any co-signers.

How many homes the lender has in inventory at the current time.

Whether it is more financially advantages for the lender to offer a short sale or allow the property to go to foreclosure.
The Short Sale process
Acquire the services of a knowledgeable Realtor with a Certified Short Sales Specialist designation and a knowledgeable attorney, if necessary.

Contact the loss mitigation department of your lending institution and determine what the process is for starting a short sale and requesting a copy of their "short sales package".

Sign an "Authorization Letter" which authorizes your Idaho Short Sales Specialist to begin negotiations on your behalf. This authorization will not change the terms of your loan, it simply allows your representative to negotiate on your behalf.  A complete financial statement will also be required which is a snapshot of your financial condition.

Prepare a "Hardship Letter" which outlines the reason you are unable to make the monthly payment obligations and what other factors will keep you from making future monthly obligations.

Your lender will request a broker price opinion from your representative which includes condition of your home, comparable sold properties, and the overall condition of the current real estate market.

A HUD settlement statement outlining the proposed selling price and all associated costs is provided by your representative.

The lender will look at any offers made by ready, willing and able buyers and see if the offer makes economic sense compared to allowing foreclosure.

If your lender decides the short sales process is the best avenue available they will approve your proposed short sale and schedule the final process with your representative.
Elements of a Short Sale (required from homeowner)
Hardship Letter

Financial Statements

Income Tax Returns

Bank Statements

Pay Stubs

Other Documents (any other documents required from your lender)
Short Sales pitfalls to avoid
Do not low ball your offers. Lenders are loosing money when they discount your loan.  If you low ball your offer your lender will have no incentive to approve an Idaho Short Sale and will likely just allow your home to go into foreclosure. 

Never assume your lender has your best interest in mind.  They are looking out for themselves and themselves only. Their only goal is to limit the amount of loss to the bank.

Only you and your short sales specialist have your best interest in mind.
Do not hire just anyone to represent you.  An inexperienced Realtor or attorney can cost you any chance of doing a short sale.  There are many Realtors that are attempting to do short sales in Idaho but do not have the experience to do them correctly. Short sales in Idaho are time consuming and require a strong and talented negotiator to negotiate on your behalf.

Many homeowners assume since they will be receiving now proceeds from their short sale that they should not continue maintaining their home. This is not true! Buyers are influenced by the condition of your home and if you keep your home maintained well it will expedite the sale of your home which is what you want. Neglect your home and you will likely be facing foreclosure.

Do not delay doing your part of the short sale process. Providing the hardship letter and financial statements in a timely manner will keep things running smoothly.  Lenders are processing thousands of short sales across the country and will not take any homeowner seriously that does not provide information on a timely manner.
Advantages of a short sale
It is a proven fact that a foreclosure can have a severe affect on your credit that cannot only lower your credit rating by an average of 200 points but the foreclosure will stay on your credit forever.

A short sales in Idaho are considered similar to a credit card "charge off" and will lower your credit rating by an average of around 100 points but in most cases you can repair your credit in a reasonable time frame.

Lenders will allow you to stay in your home even though you cannot make your payments until a short sale is finalized.
Mortgage Lenders rights
Mortgage lenders have "Deficiency Rights" in Idaho which means that if a mortgage lender deems the seller has the ability to repay a portion of the lenders loss they can ask a seller to sign a "Promissory Note" where the seller agrees to pay a certain amount of the loss back in the form of monthly payments. The lender may also file a "Deficiency Judgment" against a seller or file a 1099 which means the short sale seller would have to claim any loss the bank suffers as income in the year the Idaho Short Sale Closed.
If there is a serious "Hardship" involved in an Idaho Short Sale due to job loss, substantial loss of income, injury, etc. it is unlikely a mortgage lender will excersize any "Deficiency Rights".
Hiring a Short Sales Specialist
If you are having trouble making the payments on your mortgage I would highly advise you to start communicating with your mortgage company, an experienced Idaho Realtor with strong short sale experience, and a qualified real estate attorney. The more you plan for a potential Idaho short sale the better off you will be when the day comes you will have to put the process into action.
You worked hard for your home and establishing your pan card seva credit line and identity.  If you can keep your home from going into foreclosure you will be in a much better position to buy another home.  Short sales in Idaho may be the best solution if you are unable to make your payments.  There are so many things that go into a successful short sale in Idaho.  I offer free consultation with you to discuss whether or not a short sale is the best option for you and your family. If you decide to work with me to market your home you will pay no fees to me.  Any real estate commission will be paid for by your lender if they approve your short sale.
Source:  searchidahohomes.com
https://trustidaho.com/wp-content/uploads/2010/12/images.jpg
249
202
Matthew Le Baron
https://trustidaho.com/wp-content/uploads/2020/01/Picture10-300x115.png
Matthew Le Baron
2010-12-07 18:13:54
2018-03-09 13:54:49
Short Sales in Idaho