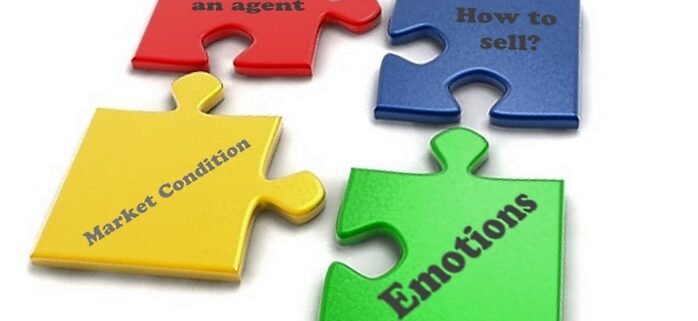 So you want to sell your home in Nampa or in the Treasure Valley this year but don't know where to begin. Don't worry, we've got you covered.There are challenges that most home sellers face at any time of year, but a recent survey of 500 leading real estate agents outlines data that will get you ready for selling as we head into the early part of 2020. HomeLight's top agent insights survey from Q4 2019 reviews helpful information for you to be aware of when selling your home in Nampa or the Boise City Metro Area.

Get it while it's hot
According to data from Zillow, the Nampa market is hot and we are looking at a true sellers' market — that's great news if you want to sell your home now, but how long will it last? Nampa home values have gone up 11.9% over the past year and Zillow predicts they will rise 7.0% within the next year. However, markets can shift and keeping an eye on the data is key. Agents in HomeLight's survey reported that a sellers' market peaked in Q2 2019 and gradually shifted toward more balanced conditions in Q3 and Q4. Nearly 44% of agents anticipated balanced conditions for their local markets in 2020 while 15% said they'll be moving towards a buyer's market.

Beware of overpricing
While the median home value in Nampa is $247,761, the median price of homes currently listed in Nampa is $280,990, and that points to another factor to watch for — overpricing. Especially when faced with a sellers' market, a mistake that sellers make is to overprice a home — that's why working with a professional every step of the way is essential when pricing your property for a successful sale. In the HomeLight survey, nearly 50% of top agents said the biggest challenge people faced selling homes in 2019 was the temptation to overprice, even as buyer demand remained strong.

If it's not broken, don't fix it
Another concern with overpricing is that it can lead to buyers requesting more repairs on your home before they close a deal. In the survey, 14% of agents reported that more requests for repairs — for issues like structural defects, code violations, or safety concerns —presented the biggest challenge to selling a home.

Rethinking the open house
Open houses date back to the1900s, and top agents are questioning if they are still relevant. A little over half of survey respondents (52%) recommended an open house as part of their strategies, while 48% did not. Agents on average ranked the effectiveness of open houses as 4.4 on a scale of 1 to 10. You may find that the key to selling your home is focusing on online strategies.

If you keep these challenges in mind as you look to sell your home in 2020, you'll be well on your way to success.

https://trustidaho.com/wp-content/uploads/2020/01/challenges-in-selling-home.jpg
513
698
Matthew Le Baron
https://trustidaho.com/wp-content/uploads/2020/01/Picture10-300x115.png
Matthew Le Baron
2020-01-30 15:02:07
2020-01-30 15:04:37
The Biggest Challenge Sellers In Nampa Will Face in 2020