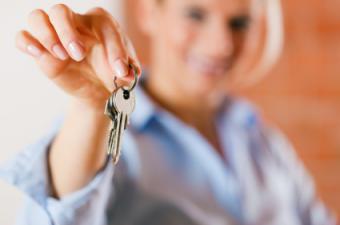 According to a mortgage letter released last Friday, the Federal Housing Administration (FHA) is allowing home owners that went through a foreclosure, bankruptcy, deed in-lieu of foreclosure or short sale to reenter the market in as little as 12 months!
Previously, home owners that experienced a foreclosure had to wait at least 3 years until they could get approved for an FHA loan yet with the new guideline certain borrowers who lost their home as a result of hardship may be able to obtain a home loan much sooner.
For previous home owners that went through a recession-related financial issue, FHA stated that it realizes "their credit histories may not fully reflect their true ability or propensity to repay a mortgage".
To be eligible for approval, the individual must show certain credit impairments related to loss of employment or loss of income that was beyond the borrower's control.  The income loss must also be at least twenty percent for a period lasting for at least 6 months.
Also, purchasers must demonstrate full recovery from the event that caused the hardship along with completing housing counseling.
According to the information provided, recovery from an economic event involves re-establishing satisfactory credit for at least 12 months (good payment history on payments such as rent, mortgages or credit accounts).
Source:  DSnews.com, Esther Cho
https://trustidaho.com/wp-content/uploads/2013/08/house-key.jpg
225
340
Matthew Le Baron
https://trustidaho.com/wp-content/uploads/2020/01/Picture10-300x115.png
Matthew Le Baron
2013-08-29 17:34:18
2013-08-29 17:34:18
Waiting Period To Purchase Lessened for Borrowers that Experienced Foreclosure