When you are looking for Nampa Idaho real estate, there are many things that you need to consider.  Obviously, which area do you want to live in? Nampa encompasses a large area and zeroing in on where you want to be is important.
Start to think about where you work, where you shop and where you would like your children (if any) to attend school.
Nampa Idaho Real Estate
The Nampa Idaho real estate market is dynamic and ever changing.  We know which Nampa Subdivisions have the best resell value and which ones are in the highest demand.
Some popular subdivisions in Nampa are:
Astoria Park Subdivision
BlackHawk Subdivision
Dallan Woods Subdivision
Fall River Estates
Meadows @ Parkridge
Royal Meadows Subdivision
Triple Crown Estates
Nampa Idaho Homes For Sale
There are typically anywhere from 300 -1000 available Nampa Idaho homes for sale at any one time.  This depends on the supply vs demand which is driven by the local economy and unemployment rate.  To see the available homes, you can click on our Nampa Idaho home search where you can search by map and by your specific criteria.  You can search by square footage, bedrooms, bathrooms, lot size,  acreage,and also by the listing status.  You can also find homes that are listed just as Nampa Idaho short sales or foreclosures / bank owned MLS listings.
Nampa Short Sales and Foreclosures
When you are looking to buy a short sale or foreclosure property in the Nampa area, it is important to take the appropriate actions.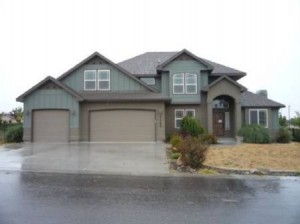 Step1is to get pre approved for a mortgage based on your income and the payment you want to have every month (unless you will be paying "cash" for the home).   Marc Mitchell is a great loan officer that can provide answers to any financing questions or concerns.
Step 2 Discover your home criteria.  Part of this discovery is speaking with an experienced Realtor.  We can help you find out what is really important to you and help you locate the best homes and prices.  Most importantly, our services don't cost you a thing since the seller of the home you purchase will compensate Trust Realty and myself for representing your interests.  You can contact us at any time and we would be happy to help you start the process.
Step 3 is to be on a listing notification so when new homes are listed or there are price changes, you  will be the first to know.  Even in a down market, homes that are in good shape and priced competitively obtain offers very quickly.  Buyers searching for homes using the notification system have a much higher probability of finding the most suitable home for their needs.  We will help you set this notification up.
Nampa City Resources
Nampa is a great city to live, work, and play.  Here are some of the resources you might need when you are buying in the Nampa Idaho real estate market.
We would love to help if you are buying or selling a home in Nampa.  Call us direct at 208-869-3469 or jump right into our interactive Nampa home listings tool.