The City of Eagle, Idaho is a wonderful place to live, work and play.  It is situated approximately 15 minutes from downtown Boise and 10 minutes from I-84.  The bulk of homes for sale within this particular community are situated on large parcels of ground and contain amenities not found in most alternate communities within the Treasure Valley.  Eagle homes for sale range in price from $125,000-2,000,000 and there are typically between 200-400 Eagle Idaho homes for sale at any one time.  Now is an excellent time to pursue Eagle homes for sale since the demand for luxury homes has declined and most homebuyers can purchase an Eagle home for much less then the cost it would take to build the same home today.
Eagle Idaho Real Estate
Eagle is renowned for it's plush communities that contain parks, walking paths and water features.  My personal community favorites are as follows:
Popular subdivisions in Eagle are:
Banbury Meadows
Two Rivers
Lexington Hills
Castlebury
Legacy
Brookwood
Clear Creek
Eagle Idaho Homes For Sale
It's easy to view Eagle homes for sale by clicking on the following link:  Eagle Idaho Home search.  You will have the ability to search using the mapping feature and also by entering your specific Eagle home search criteria such as square footage, bedrooms, bathrooms, price and lot size.  I can be contacted directly if you need additional information or if  you are interested in viewing the home personally, I can also help you find the best home warranty company to work with.
Looking for distressed Eagle homes?  If so, you can also search specifically for Eagle Bank owned property and Eagle short sales by clicking the appropriate search criteria.
Eagle Idaho Short Sales and Foreclosures
It is important to take the appropriate actions when pursuing Eagle short sales and Eagle bank owned property since the seller requires certain items that are not needed when purchasing a non-distressed home.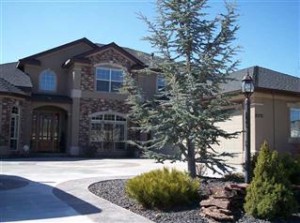 Step1 When making an offer on a Eagle short sale or Eagle bank owned home it is essential (unless you will be purchasing the home using cash) to get qualified for a mortgage since a pre-approval letter for financing will be required to be submitted with the offer to purchase.  The bank or seller requires a pre-approval letter prior to reviewing your offer to purchase in order to prove your credit worthiness.  Getting pre-approved for a mortgage typically takes 10-15 minutes and the mortgage financer will most likely review your credit rating along with discussing your current income and debts.
Step 2 Contact an experienced Real Estate Broker or Realtor.  Obtaining proper representation is essential since every real estate transaction is different.  I suggest using a Realtor or Broker that has at least 3 years experience and is not a part time Realtor.  The Realtor or Broker of choice will make the home search process much more fluid and will schedule appointments to view homes of interest, provide community/school statistics, and most importantly represent your interests during the home purchasing process.  The services provided when purchasing a home will not cost you any of your hard earned money since the seller of the home that you purchase will compensate Trust Realty and myself for representing your interests.  I can be contacted at any time and am happy to help you begin the home search process.
Step 3 Ask to be set up on an automatic Eagle home search notification.  When using this feature, you will be the first to know when homes matching your criteria come onto the market and will also be notified of any price changes via email.
Although most would consider the Eagle real estate market to be "down", homes that are in good shape and priced competitively obtain offers very quickly.  Homebuyers searching for Eagle homes using the notification system have a much greater probability of finding the most suitable home for their needs prior to others viewing it and potentially making a competitive offer.  I am happy to set a listing notification up for you!
Eagle City Resources
Eagle is a dynamic community containing a plethora of dining and shopping experiences.  The community also has regular events and gatherings for it's occupants.
I would truly appreciate an opportunity to help if you are buying or selling a home in Eagle and can be reached directly at 208-869-3469 or jump right into our interactive Eagle home search tool right now!