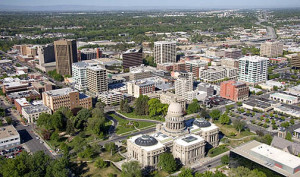 There are many options to consider when looking for Boise real estate.  How much square footage, bedrooms and bathrooms are needed?  What is the maximum price/monthly payment that you are willing to pay?  What area within Boise would you like to live?  Unlike alternate metropolitan areas within the Nation, Boise encompasses a vast area with limited public transportation.  Determining where you would like to "land" is essential.  It is important to evaluate commute times to work and services (shopping, hospitals, etc) along with where you would like your children (if any) to attend school.  It is also imperative to assess the area crime rate and cost of living.
Boise Real Estate
Boise Idaho's real estate market is energetic and "ever-changing".  Certain communities within Boise have better resale value and are in higher demand than others.
Popular subdivisions in Boise are:
Hidden Springs
Promontory Ridge
Rosedale Gallah
Crane Creek Hollow
Pepperhill
Lakewood
Columbia Village
Boise Homes For Sale
At any one time there are regularly 1400-1800 Boise homes for sale.  The local economy and unemployment rate help to drive the supply and demand curve within the market.  By clicking on the Boise Idaho home search tab you can search for Boise homes using your specific search criteria (square footage, bedrooms, bathrooms and lot size along with listing status) and can also take advantage of the interactive mapping system in order to know exactly where the home is located.  Another great feature of this particular home search is your ability to find Boise homes for sale that are specifically Boise short sales or foreclosures / bank owned MLS listings.
Boise Foreclosure and Short Sales
It is important to take the necessary steps when looking to purchase a short sale or bank owned property within the Boise area.
Step1 Unless you will be paying cash for your next home, it is imperative to get pre approved for a mortgage prior to looking at homes in order to discover the monthly payment and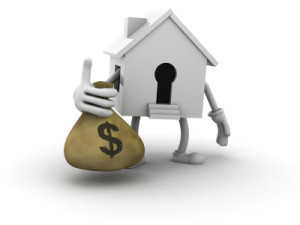 interest rate that will be provided at a certain purchase price.  Income, debts and credit scores are taken into consideration by the mortgage financer when evaluating your purchasing power.  Marc Mitchell with First Mortgage Company of Idaho is an experienced and well-versed loan officer—he will be able to provide answers to any financing questions or concerns that you may have.
Step 2 Determine your home search criteria.  An experience Broker/Realtor (such as myself) will provide you the tools needed to discover the best homes being sold at the best prices and can also determine which amenities will be available at the price point which must be maintained.  It is important to "latch on" to an experienced Realtor when looking for a home since the services provided will not cost any of your hard earned money–the seller of the home you purchase will compensate Trust Realty and myself for representing your interests.  I can be contacted at any time and am happy to walk you through the logistics of the home buying process.
Step 3 Get set up on an automatic notification system.  The listing notification will immediately email you when there are price changes and when new listings come to the market.   Homes that are in good condition and priced competitively still obtain offers quickly–even in a down market.  When using the notification system, you will have a greater chance of finding the most suitable homes for sale prior to alternate homebuyers searching for the same type of home.  Whether you are wanting to purchase a home right away or in the near future, the notification system will help familiarize you on what amenities are typically included in your certain price range.  I am happy to help set this notification up—please contact me directly to get the system activated!
Boise City Resources
It is an honor to represent your needs when purchasing a Boise home or selling the home that you currently own.  I can be reached directly at 208-869-3469 or visit Trust Realty's interactive Boise home listings tool right now!
Use our Boise real estate search tool at the top of this page to search all of the home listings in the Boise MLS for free.