Purchasing a home is complex and it is important to select an experienced, ethical and honest Realtor or Broker that will skillfully represent your best interests throughout the entire home buying process.  Below you will find several things to look for when choosing the top real estate agent in Austin to represent you . . .
Experience:
If you ever get your real estate license, you will learn that many Realtors learn the trade by "doing".  This said; don't allow a Realtor to use you as their "guinea pig".  Every transaction is complex and an experienced Realtor should be facilitating at least 12 sales per year.  Ask each agent how many transaction they've closed in the past 12 months and several years.
Location:
Make certain that the real estate agent of your choosing is familiar with the area of interest.  Some realtors will be familiar with the entire area and can speak with you about each and every neighborhood.  It is essential to locate a real estate agent that is knowledgeable about your targeted location.
Help you protest yourself:
One of the duties of a realtor is to help you make well informed decisions.  A home purchase is  likely that largest item that you will ever purchase and your real estate professional should be well versed in real estate and your advisor during the process.   Does purchasing a home make financial sense?  Is your interest rate within a normal range?  Are you obtaining proper hazard insurance? A good Realtor will guide you in these areas and should be in your court during the transaction.
The best realtor or broker should be someone you can trust.  He or she should help you evaluate homes currently on the market and provide insight and information that may be "hidden" in the details.  Also should be clear about how much you will be charged, providing the commision calculator information. Your Realtor or Broker should help you navigate through the escrow and closing process and most importantly, negotiate in your best interest—whether it is the price, terms of the contract or repair requests.
Are you in the process of looking for a Realtor or Broker?  If so, please call me directly in order to discuss how I can represent your interests to the fullest when purchasing a home.  208-869-3469 .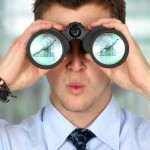 0
0
Matthew Le Baron
https://trustidaho.com/wp-content/uploads/2020/01/Picture10-300x115.png
Matthew Le Baron
2013-02-07 18:08:59
2021-01-03 00:01:52
Choosing the right Realtor